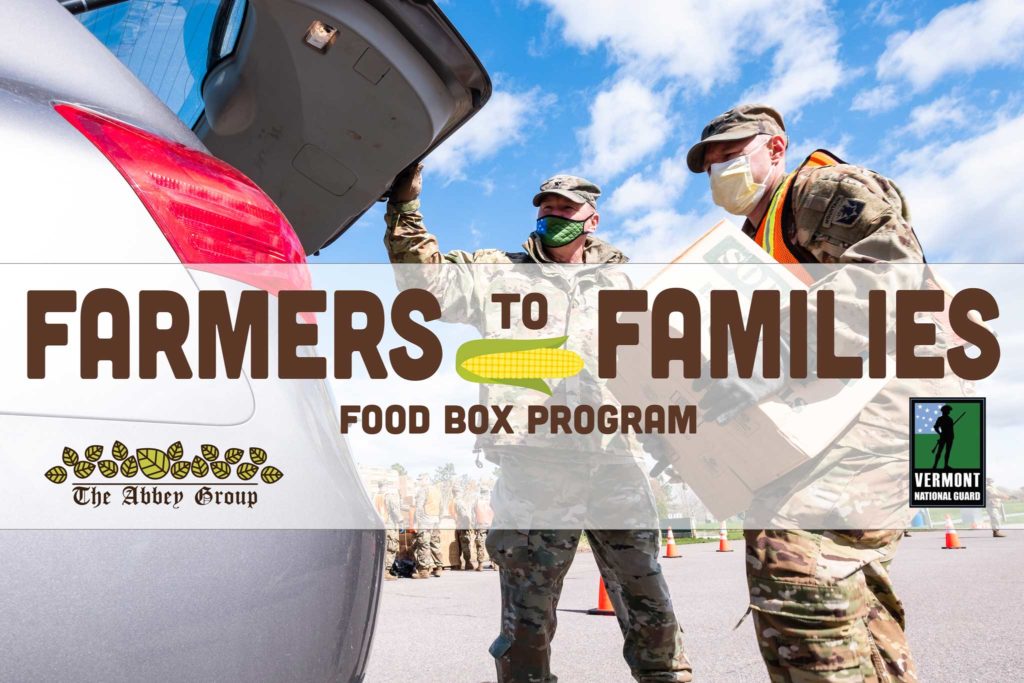 There will be another Farmers to Families Food Box Distribution event for Chittenden County on Tuesday, June 9. The Vermont Foodbank and its partners at the State have created a registration system. The registration system will streamline the process, reduce wait times, and improve the experience for participants picking up food.
Important Change
Registration for the upcoming Farmers to Families Food Box Distribution is required and must be completed in order to pick up food. As part of the registration process, you will be able to see the event dates, locations, and select your desired pick-up time. The next event for Chittenden County is scheduled for Tuesday, June 9.
To register and see the dates and locations, please visit humanresources.vermont.gov/food-help. If you have additional questions or do not have internet access, please call 2-1-1.