"Never underestimate the difference YOU can make in the lives of others. Step forward, reach out and help. This week reach to someone that might need a lift."
― Pablo Valle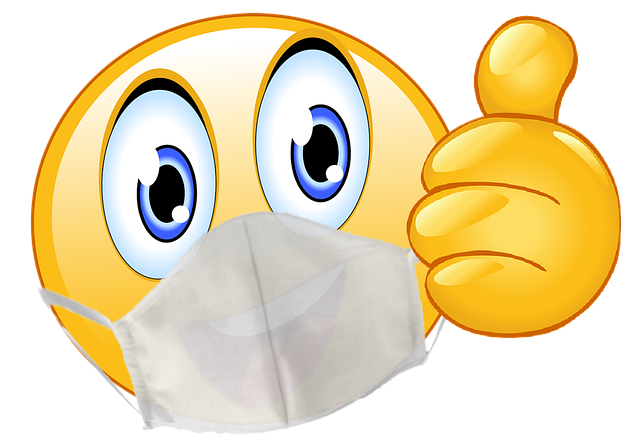 Colchester Food Shelf will be open on Wednesday, October 21 from 12 Noon to 6 PM
Reminder to Please Mask Up When Visting the CCFS
Please remember to wear a face mask at all times when talking with Colchester Food Shelf volunteers!
Where to Drive/Park When Visting the CCFS on Wednesdays
Please review the following important information regarding the flow of traffic at the CCFS on Wednesdays:
Before heading to the Food Shelf, please ensure you have room in the trunk of your car or the back of your SUV.
When you arrive at the Food Shelf, please pull in as if you were going to the side of the Food Shelf, but turn and stop parallel to the right-hand garage door.
Please remain in your vehicle while at the Food Shelf. Volunteers will come to you.
If you are new to the Food Shelf, please bring proof of residency (E.g., utility bill, insurance bill, mortgage/lease). Unfortunately, a driver's license cannot be used for proof of residency.
A reminder that clients can shop at the Food Shelf once a month. If you have additional food needs, please inform one of the volunteers and they can provide you with some additional resources or visit our Get Help page.
Thank You, Gardeners!
Thank you again for all the GREAT produce this summer. Stay well and we look forward to your produce next summer!
Thank You, Donors!
Thank you so much for the donated groceries each week. If you find cereals, pasta sauce, and/or saltine crackers on sale, our supply is getting low and we would appreciate your help. You can park at Claussen's Greenhouse and look for the container near the left garage door at the Food Shelf. We are open from 12 Noon to 6:00 p.m. If you want to come early, volunteers are at the Food Shelf by 11:00 a.m.
Where Can You Find Us?
The Food Shelf is located at 245 Main Street, Colchester, between Claussen's Greenhouse and Union Memorial School. We can also be reached by phone at 802-879-2444. If you call outside our Wednesday hours, please leave a message.
Our mailing address for donations is Colchester Food Shelf, PO Box 625, Colchester, Vermont 05446.
Thank you again from the volunteers and clients.
Questions? Email info@colchesterfoodshelf.org
Year-to-Date by the Numbers
The totals are in after the third quarter of 2020! The Food Shelf has received 22,467 pounds of non-perishable food items so far in 2020. Amazing! The donations have come from a variety of sources, including individual donors, local businesses, food drives, local churches, and other organizations. Additional statistics dating back to 2011 can be found by selecting "Our Impact" from the main menu.
Qtr 3 Donations (in pounds)
YTD Donations (in pounds)
Since 2008, the Colchester Food Shelf has been registered as a Network Partner of the Vermont Foodbank. As a Network Partner, food can be purchased at discounted prices, to help supplement food received from the community at large.
The Food Shelf relies for help and supplies on continued donations from Colchester residents, churches, schools, organizations, and businesses.
Where is the food shelf located?
The Colchester Community Food Shelf is located in the old fire station in the village of Colchester.
When is the food shelf open?
COVID-19 Notice: For the health and safety of clients and volunteers, the CCFS is open on WEDNESDAYS ONLY from 12 Noon to 6 PM until further notice.
Need help finding us?
Contact us at 802.879.2444
Colchester Food Shelf
245 Main Street
Colchester, VT 05446
802.879.2444
What's New? Check out our latest blog posts!
Wondering what has been going on at the food shelf or looking for information about upcoming events? Below are highlights from our most recent blog entries. More entries and information can be found from the What's New link at the top of the page.