"Never underestimate the difference YOU can make in the lives of others. Step forward, reach out and help. This week reach to someone that might need a lift."
― Pablo Valle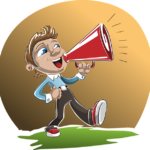 Reminder, we will be open for monthly shopping and/or donation drop-offs this Saturday, February 8, from 11:00 a.m. to 1:30 p.m. as part of our "second Saturday" schedule.
If this will be your first time using the food shelf services, please remember to bring your proof of residency with you.
We hope to see you soon! Thank you again for your continued support!
2019 by the Numbers
The totals are in for 2019! The food shelf received 10,990 pounds in food donations in the fourth quarter. In 2019, the food shelf received 27,734 pounds in food donations from individuals, plus an additional 15,000 pounds from two local grocery stores. That takes the 2019 total food donations to 42,734! We couldn't do it without the support of our community! Additional statistics dating back to 2011 can be found by selecting "Our Impact" from the main menu.
Food Donated in the 4th Quarter of 2019 (in pounds)
Total Food Donated in the 2019 (in pounds)
Since 2008, the Colchester Food Shelf has been registered as a Network Partner of the Vermont Foodbank. As a Network Partner, food can be purchased at discounted prices, to help supplement food received from the community at large.
The Food Shelf relies for help and supplies on continued donations from Colchester residents, churches, schools, organizations, and businesses.
Where is the food shelf located?
The Colchester Community Food Shelf is located in the old fire station in the village of Colchester.
When is the food shelf open?
Tuesdays: 11 a.m. to 1:30 p.m.
Wednesdays: 3:30 to 6 p.m.
Thursdays: 11 a.m. to 1:30 p.m.
Second Saturdays: 11 a.m. to 1:30 p.m.
The food shelf has extended hours on the second Saturday of each month.
Need help finding us?
Contact us at 802.879.2444
Colchester Food Shelf
245 Main Street
Colchester, VT 05446
802.879.2444
What's New? Check out our latest blog posts!
Wondering what has been going on at the food shelf or looking for information about upcoming events? Below are highlights from our most recent blog entries. More entries and information can be found from the What's New link at the top of the page.