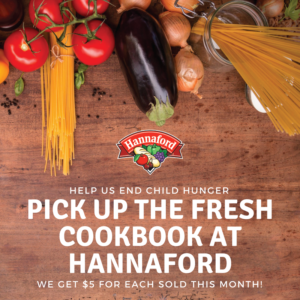 Happy Halloween!
Along with Halloween comes the last day of the month-long Hannaford fresh Cookbook promotion benefiting the Colchester Food Shelf at the 21A Essex Way store in Essex Junction.
When you run out to buy last-minute candy or gifts, consider picking up a copy of the fresh Cookbook! We receive a $5 donation for each fresh Cookbook purchased at the Essex Way location through the end of the day today, October 31. This fresh Cookbook fundraiser is a great way to aid our mission while finding inspiration for tasty meals for your family and friends.
To those trick-or-treating tonight, be safe and have fun!